Guerlédan Diaries – Day 4
Guerlédan Diaries – Day 4
Focus on : Assessment and correction of systematic errors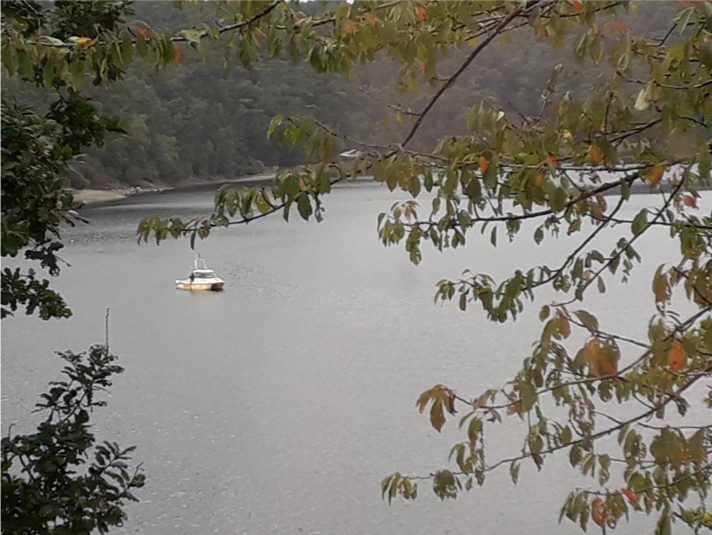 Four third-year students have been taking measurements with their boat's sonar since the beginning of the week. They aim at mapping the bed of the lake and to correct and estimate the errors of the sonar caused by the variations of sound celerity between the layers of water.
Roboticists in action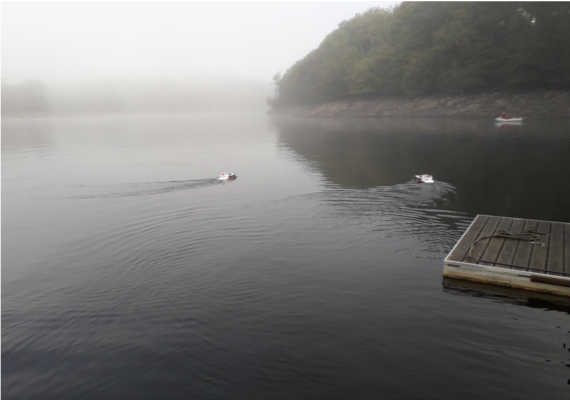 Meanwhile, some 2nd year robotics students are testing their programs in real-life conditions. Many factors such as wind, waves and satellite position but also mainly coding errors will impact the trajectory of these small boat bots.
As the first week of the project draws to an end, students take stock of the difficulties linked to working in groups, depending on unstable environmental conditions, facing electronic glitches which simulation tests would not allow them to predict.
A few of them enjoyed discovering the Guerlédan lake at the best moment of the day!